Benefits of Membership
"IPOA believes membership in an ethical association should pay for itself through increased value, business networking, partnerships and other benefits."
Doug Brooks, President at IPOA
Business Development
IPOA brings its member companies together with a wide variety of industry stakeholders, including government, international organizations, NGOs and corporate clients. IPOA has rapidly become a leading industry forum for networking.
Regular networking receptions with potential clients and partners.
Association activities, such as our Committees system, and commercial partnerships have often resulted from this close cooperation.
Advertising and exposure for its member companies, including discounted rates in IPOA publications.
Special conference receptions around the world.

Advocacy
IPOA advocates on behalf of the industry to policy-makers around the world in order to influence legislation and regulation of the industry to allow companies to operate as effectively as possible without compromising ethical standards.
IPOA meets regularly with lawmakers, senior civil servants and military personnel to advocate, inform and educate.
IPOA has provided formal testimony to legislative committees in the United States, Europe and Africa.
IPOA is in regular contact with international organizations such as the United Nations, NATO and the African Union, as well as leading human rights and humanitarian NGOs.
Leadership and Participation
IPOA provides ample opportunity for member companies to guide the activities and outreach of the Association through its Committee System. All IPOA members are allowed — and indeed, are encouraged — to take part in IPOA's Committees. Committees include the Executive Committee, Membership Committee, Standards Committee, Government and Legal Affairs Committee and the Private Security Companies Working Group.
Standards and Ethics
IPOA has rapidly become the gold standard for companies in the private peace and stability operations industry. Companies that join IPOA are required to follow the IPOA Code of Conduct, a widely-recognized document that covers ethical operations.
Adherence to the IPOA Code of Conduct is increasingly becoming a quality point for clients around the world. Indeed, it is now required for private security companies operating in Afghanistan, for instance.
The widely-recognized ethical basis of IPOA means that many potential clients are instantly more comfortable with companies that are members.
IPOA continually promotes the high standards of its member companies as having the highest ethics within the industry.
Information and Outreach
IPOA provides a vast array of information about the industry not only to member companies but also the government, media and the general public at-large. IPOA is respected as a leading authority on contracting and peace operations in the world.
IPOA produces a bi-monthly magazine, the Journal of International Peace Operations, which is read by over 15,000 people around the world and has been described as one of America's leading publications.
IPOA provides its members with weekly updates on the developments in legislation, regulation, global security and the industry as a whole.
IPOA also provides its members with a valuable information sharing.
Public Affairs
IPOA has appeared in countless television and radio programs and have been quoted in hundreds of newspaper articles. When key issues concerning the industry arise, IPOA speaks with one unified voice, providing the broader industry perspective.
Individual companies are able to refer media requests directly to IPOA, thereby relieving companies of an often sensitive burden.
IPOA is the go-to organization for media outlets and researchers the world over when it comes to the private sector and peace operations.
As an independent industry voice, rather than a specific individual company, IPOA is perfectly placed to handle media and public relations issues from a neutral position.
Key Industry Events
IPOA holds a number of events on key industry issues. Events include conferences, roundtables and networking receptions. Previous events have focused on issues such as AFRICOM, humanitarian security, interoperability, and Sudan.
Our key event is the Annual Summit, held every October in Washington, D.C.
IPOA also hosts regular networking receptions in Washington, D.C. and other venues around the world.

Member Testimonials
IPOA is committed to providing a high level of return on investment to companies that join. Here are some things that IPOA members have had to say about the Association.
"Hart has been a member of IPOA since late 2004 and believes that the aims of IPOA reflect those of the company. Above all, Hart recognizes the importance of voluntary regulation of the global security industry. In working within the ethos and codes set out by the IPOA, Hart is sending a signal that it maintains exemplary standards in recruitment, training and operations and is proud to be a member company."
- Simon Falkner OBE, HART
"Our membership in IPOA has helped differentiate our company by the fact that our clients can see that we live up to the highest standard within the industry. By such IPOA has helped us win contracts."
Roland Vargoega, Dynsec AB
"IPOA promotes ethics and standards, as well as offers networking and partnership opportunities."
- Paul Camp, AMECO
"IPOA represents and presents growth and maturity in the Industry."
- Bill Clontz, MPRI
Levels of Corporate Membership

The various levels of membership and the schedule of annual dues are established by the member companies of ISOA. There are three levels of membership in ISOA that are designed to cater to the many different companies within this diverse industry. The Membership Year lasts for twelve months from the acceptance date (or the anniversary of the acceptance date) for a company.
All General Members are eligible to serve on the ISOA Board of Directors, which is elected annually from among the Membership.
All General Members are allowed to participate in ISOA Committees.
All General Members are permitted to vote (after the mandatory probationary period of six months) in ISOA Committees.
General Members are allowed to attend ISOA Member-Only events.

Small Businesses - Annual Dues: USD 6,000
Small businesses can apply for ISOA membership at a special reduced rate. The threshold for small businesses is determined according to SBA standards and is set at organizations making less than $7 million annually.

Tier 3 - Annual Dues: USD 10,000
Tier 3 Standard Membership is allocated for companies and organizations generating between $7 million and $250 million in revenue annually. This tier is also reserved for support companies and organizations that do not deploy in the fields themselves.
Tier 2 - Annual Dues: USD 12,500
Tier 2 Standard Membership represents companies and organizations generating between $250 million and $500 million per year.
Tier 1 - Annual Dues: USD 15,000
Tier 1 Standard Membership is designated for the leading companies and organizations in the industry generating $500+ million annually.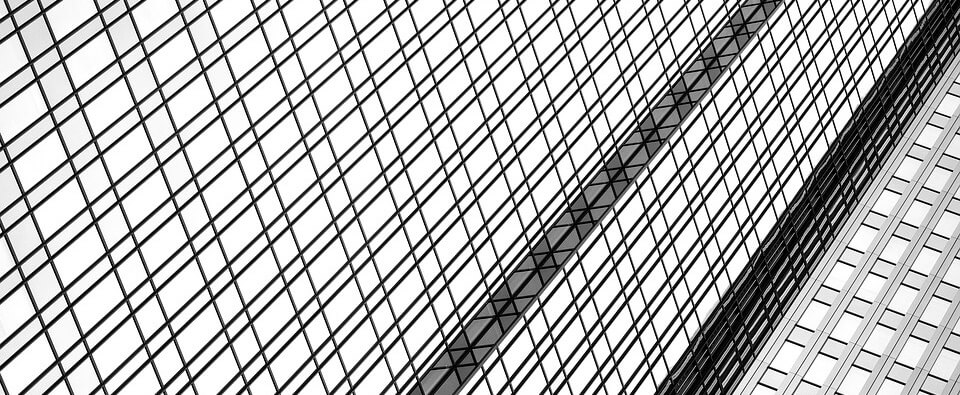 How Application Works
Becoming a member of IPOA is a process that is not automatic. At IPOA we take our standards very seriously. Member companies are determined to allow only the most ethical and professional companies into the Association.
Complete a membership application form.
Submit a past performance package. This may include descriptions of your company's past and current operations and clients. Companies are also encouraged to submit items such as a current annual report or a current prospectus.
Submit a list of company principals. This may include your company's Directors or other leadership positions. Companies are also encouraged to list key personnel such as those in charge of accounting, business development, communications, ethics, government and legal affairs and human resources.
Applicant companies provide a deposit of US $1,000. The deposit will be applied to the first year's dues. If the application is rejected, the deposit will be refunded.
The IPOA Membership Committee will meet to review the application. The applicant company will be invited to participate in an interview, generally via teleconference, in order for the Committee to ask questions about the company's background and operations and to allow the company to ask questions about IPOA.
The applicant company will generally be notified within 24 hours as to whether their application has been successful. Please note that all new companies serve a mandatory six-month probationary period during which time they are allowed to participate in IPOA Committees but are not permitted to vote.